Program 2018
On the 12th and 13th of May 2018, the Technik Museum Speyer will again be neatly spruced up. Following highlights will be seen on this spectacular weekend:
Our highlight "BRUTUS"
This displacement monster comes out if you mount an American La France from 1907 on a 12-cylinder aircraft engine from BMW with a displacement of almost 47 litres! On the Bosch test track, Brutus reached a speed of 200 km/h. At Brazzeltag this projectile can be experienced live in action.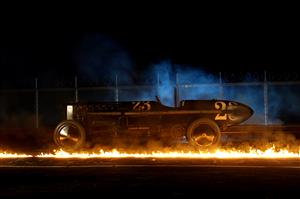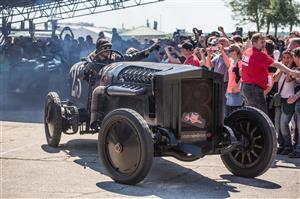 "Beast of Turin"
More than 100 years ago the Fiat S76 was the fastest car in the world. 1911 Fiat built only two examples of the "Hell Machine". From more than 28 liters capacity, this 4 cylinder draws a full 200hp, enough for a top speed of 290km/h. Then it became quiet around the beast, until after extensive restoration by the team of Duncan Pittaway at the Goodwood Festival of Speed 2014 for the first time in 100 years "roared" again! To prevent the technical secrets to leak out, Fiat had scrapped the second car after the First World War. But Pittaway managed to find the old engine, the rest is history.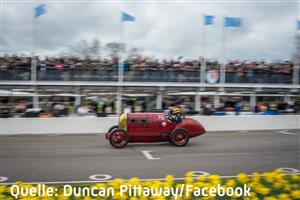 "NitroHunter" Christian Jäger
The "NitroHunter" will present his new bike with a 3.1 litre capacity and 1200 hp/1000 Nm engine at Brazzeltag 2018. Christian Jäger is German record holder with 6.503 seconds on the ¼ mile track. He also holds the Funny Bike World Record. (Photos: Torsten Karpf)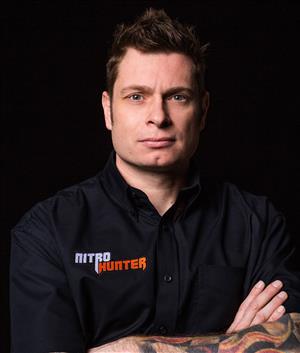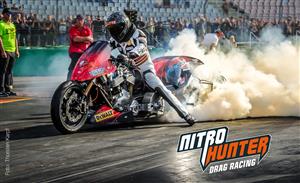 Lina van de Mars
Since 2003, she has been seen and heard on TV and radio in various formats. Lina is a guarantee for brisk words, intelligent entertainment, and good stories. On 12 May, Germany's most famous car commentator will be at BRAZZELTAG giving autographs and moderating some sessions.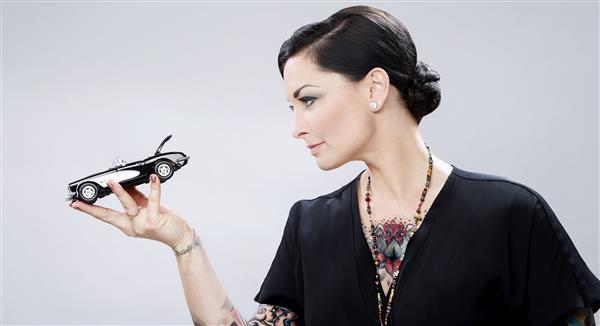 Rebuilding Diamont T (M20 Truck)
The DEICHKRAFT team around Christov Plötner is presenting an American tank with a 7 litre displacement and 220 hp at this year's BRAZZELTAG. A perfectly perfect short-distance motor vehicle for running errands, getting a pack of cigarettes, or transporting beer crates. Since the Diamont T dispenses with all unnecessary fussiness such as a drive unit or superfluous roof elements, it meets the drivers' minimalist demands.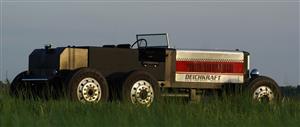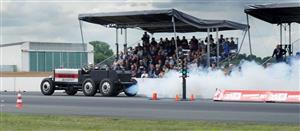 Jet-Schoolbus
The school bus from Gerd Habermann Racing is also here this year. The American school bus replica is equipped with a Westinghouse aircraft turbine with an afterburner and thus is unique in Europe. The bus has an output of 20,000 hp and is powered by kerosene Jet A-1. Consumption is 160 litres for a quarter mile (402 metres). Mr Habermann will also hold an autograph session at his booth in 2018 after his start.
Superbike Honda CBR 1000 RR
None other than Formula 1 legend Michael Schumacher started on this bike for the team Holzhauer Racing Promotion (HRP) from Wittenberge under a team competition at Oschersleben.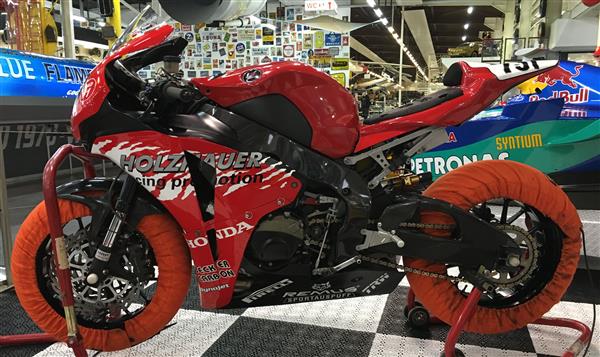 Porsche 911 SC Carrera
This vehicle is the first lightweight 911 with the 2.7-litre boxer engine having for the first time a mechanical stamp injection pump and a magnesium engine housing. As a result, this 911 was the first to achieve an output of 154 kw/210 hp with a weight of less than 1,000 kg.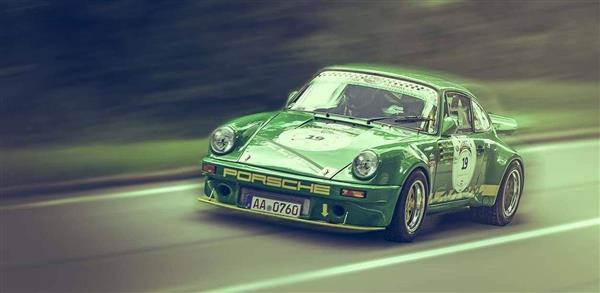 LANZ Bulldog Rides
Between the course rides, there is the option of making a round on a historic LANZ Bulldog.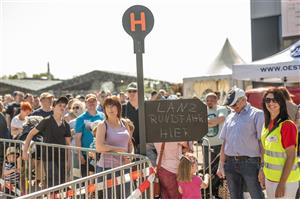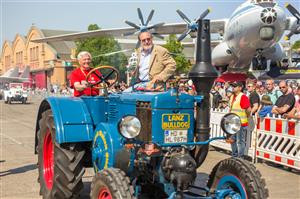 Jeep Parcour
The jeep parkour is somewhat quieter but no less exciting - passengers are always welcome!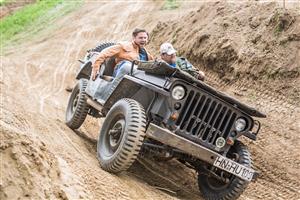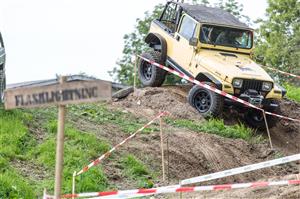 Engine launch of an Antonov A
The Mannheim aircrew will launch an Antonov AN2 several times this weekend.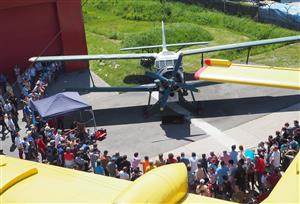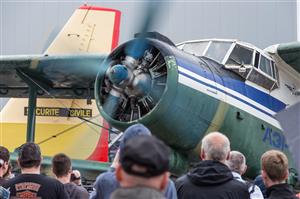 Sergeant Wilson´s Army Show
The crew provides the musical entertainment on the BRAZZELTAG grounds. They will play oldies from the '40s and' 50s, reminiscent of Glenn Miller, Andrew Sisters, Doris Day, Rosemary Clooney, Frankie Lane, Vera Lynn, and many more.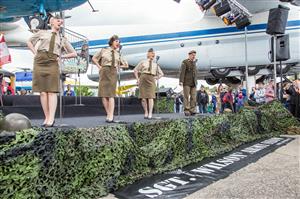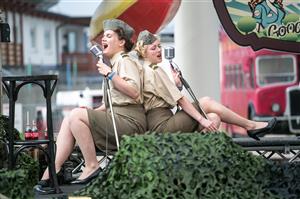 Free Guided Tours
Visitors are cordially invited to the free tours on the U9 submarine and the DGzRS distress cruiser JOHN T. ESSBERGER.